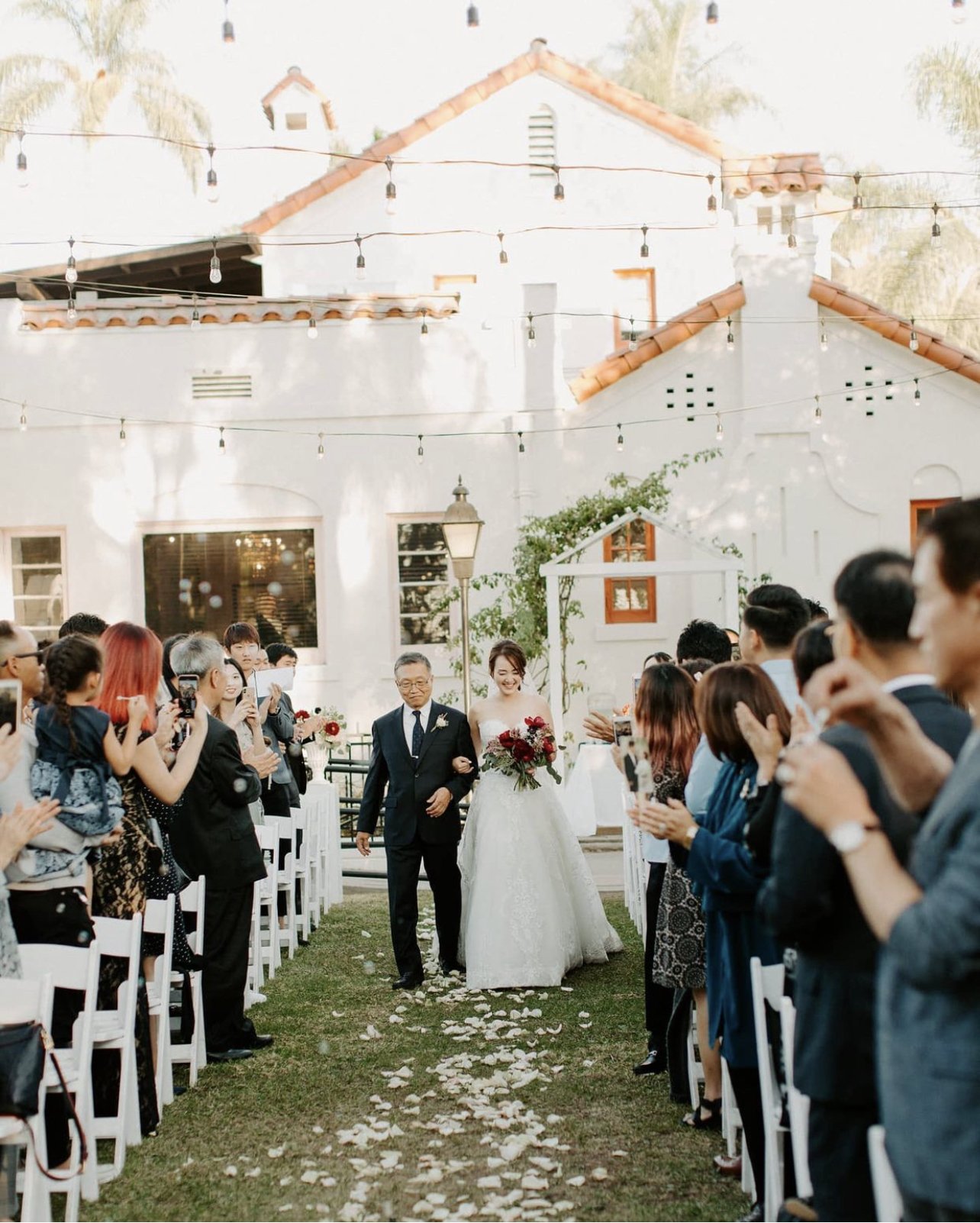 About Us
With its broad lawns and period architecture, Fullerton's Muckenthaler Mansion is one of the most cherished and picturesque event venues in Orange County. The 1920s mansion and cultural center has broad lawns spanning over 9 acres, period architecture, Italian Renaissance-style structures, a vista of gently rolling gardens, swaying palms, and picturesque architecture overlooking a quiet, residential neighborhood.
The Muckenthaler Mansion is a historic event venue property that holds beautiful weddings, receptions, concerts, special events, and productions. A classy, historic, and unique venue, the Muckenthaler has all the ingredients of a perfect private event location. With its large space, beautiful architecture, and lush gardens, this venue is sure to impress your guests and create lasting memories.
Our Story
Built in 1924 as the dream home of Walter and Adella Muckenthaler, the stunning Italian Renaissance-style structure stands on nine landscaped acres overlooking a quiet residential neighborhood. In 1965, Adella and her son donated the estate to the City of Fullerton for use as a cultural center for touring art exhibits. The sprawling venue is full of history and charm. Today, the site's buildings – including elegant Spanish Colonial-style architecture– are used for educational and cultural events run by The Muckenthaler Cultural Center's non-profit. In addition to its extraordinary setting, the two-story mansion offers exclusive catering and full bar services by award-winning Colette's Catering & Events
In 1999, the Muckenthaler received designation by the National Register of Historic Places, that not only produces performances, gallery exhibits, festivals and special events, it also provides hours of arts education classes and outreach. The Muckenthaler Cultural Center commits to the mission of providing the community with experiences that stimulate creativity and imagination while conserving the heritage of the Muckenthaler Estate.